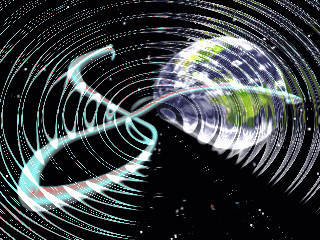 GIMP
Developer
FAQ
Just the FAQs, please!
GIMP Developer Frequently Asked Questions ...
Last updated: Thursday, 04-Apr-2002 13:18:59 CST
A number of questions related to pre-1,0 releases have been removed. You should really upgrade to the latest release if at all possible. 1.0 is far more stable than any of the developer releases! If you really need an answer to a pre-1.0 question, email the FAQ maintainer at meo@rru.com . If it was in the FAQ, I'll mail it to you.
If your question isn't here, it might be more of a User FAQ than a developer FAQ. Look there before you panic.
The latest version of this FAQ should always be available at http://www.rru.com/~meo/gimp/faq-dev.html .
You may submit material to the maintainer, Miles O'Neal, at meo@rru.com .
Quote of the Something
...birds don't make nifty pencil-tips for sketching...
-Jim Harmon (12 Mar 1998, gimp-developer mailing list)
... and the Answers!
---

General Questions
---

---
Contributors: Spencer Kimball & Peter Mattis, Thomas Bahls, Zach Beane, Giacomo Boffi, Victor Brilon, Eli Burke, Seth Burgess, Keith Christian, Branko Collin Neil Corlett, Christopher Curtis, Robert Dinse, Bert Driehuis, Ian Donaldson, Pat Dunn (?), Stephen Eglen, Eugene Filippov, Rial Fletcher, Steve Ginzburg, Trond Eivind Glomsrĝd, Dov Grobgeld, Michael J. Hammel, Pete Harlan, Jim Harmon, Thimo Jansen, John Johnson, Philippe Lavoie, Marc Lehmann, Adrian Karstan Likins, Will Lowe, Ingo Lütkebohle, T. Paul McCartney, Adam Moss, Tim Mooney, Sven Neumann, Sheldon E. Newhouse, Miles O'Neal, Rob Payne, Mark Powell, Quartic (Federico Mena), Deon Ramsey, Juergen Schlag, William L. Sebok, Terrelle Shaw, Manish Singh, Mike Sweet, Eiichi Takamori, Mike Taylor, Owen Taylor
---
Last updated: 04 April 2002
---
Copyright 1996-1998 Miles O'Neal, <meo@rru.com> Austin, TX. All rights reserved. You may freely redistribute this FAQ so long as you redistribute it in its entirety, including this notice and the web location of the latest version. You are not required to redistribute the graphics with ths FAQ. It would be much appreciated if you let the FAQ maintainer (Miles O'Neal) know if you redistribute this FAQ.
Web service donated by Net Ads as a community service.